Please bear with us while we improve our website
WELCOME TO
SILBERKINDER WEIMS
The goal of Silberkinder Weims is to celebrate the unique and versatile Weimaraner by producing healthy, birdy, highly trainable, and beautiful dogs of excellent temperament that can bring joy and success to their owners, whether they choose to participate in the breed, obedience, or agility ring, in hunt tests and/or field trials, or are wanting that extra special pet or hunting companion.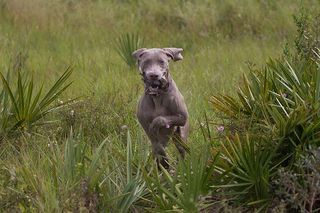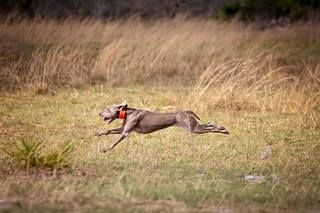 "Chula" GCH, CH Silberkinder Shake It Off Sire: CH Britannia Caballero De Plata CD, JH, NRD, V, BROM Dam: GCH Silberkinder Yetanother Distraxtion CD, BN, RA, JH, CA, NSD, NRD, V, Working Therapy Dog
For more information about Silberkinder Weimaraners, email me at susan@silberkinder.com
For top quality hand-crafted collars, leashes, and other items for your dog, click here to visit the Paradise Dog Gear Etsy shop.
To visit my old website, click here.